Somewhere you feel welcome
The Chaloner family have had connections with Guisborough since the time of Henry VIII and the dissolution of the monasteries. Sir Thomas Chaloner bought the Guisborough Monastic Estate from the Crown in about 1570 for the princely sum of £854/13/4d.
The family lived for many years in a large house in Guisborough on the site of the present Parish church hall, and etchings can be found in our reception area. In 1856, Admiral Thomas Chaloner (1815-1884) built "Longhull" on the site of an old farmhouse. The oldest parts of today's Hall are the results of his labours. Above the front door you will see the "Admiral's Room", a room built to represent his naval past complete with a forecastle and porthole.
After the Admiral's death, the estate passed to Richard Godolphin Walmesley who was elevated to the House of Lords and took the title Lord Gisborough. It was spelt GIS as having researched the name, he believed this to be the correct spelling and historically accurate.
Today, Lord Gisborough and the family pay a keen interest in the running of the hotel and are actively involved in ensuring it remains a thriving and popular venue.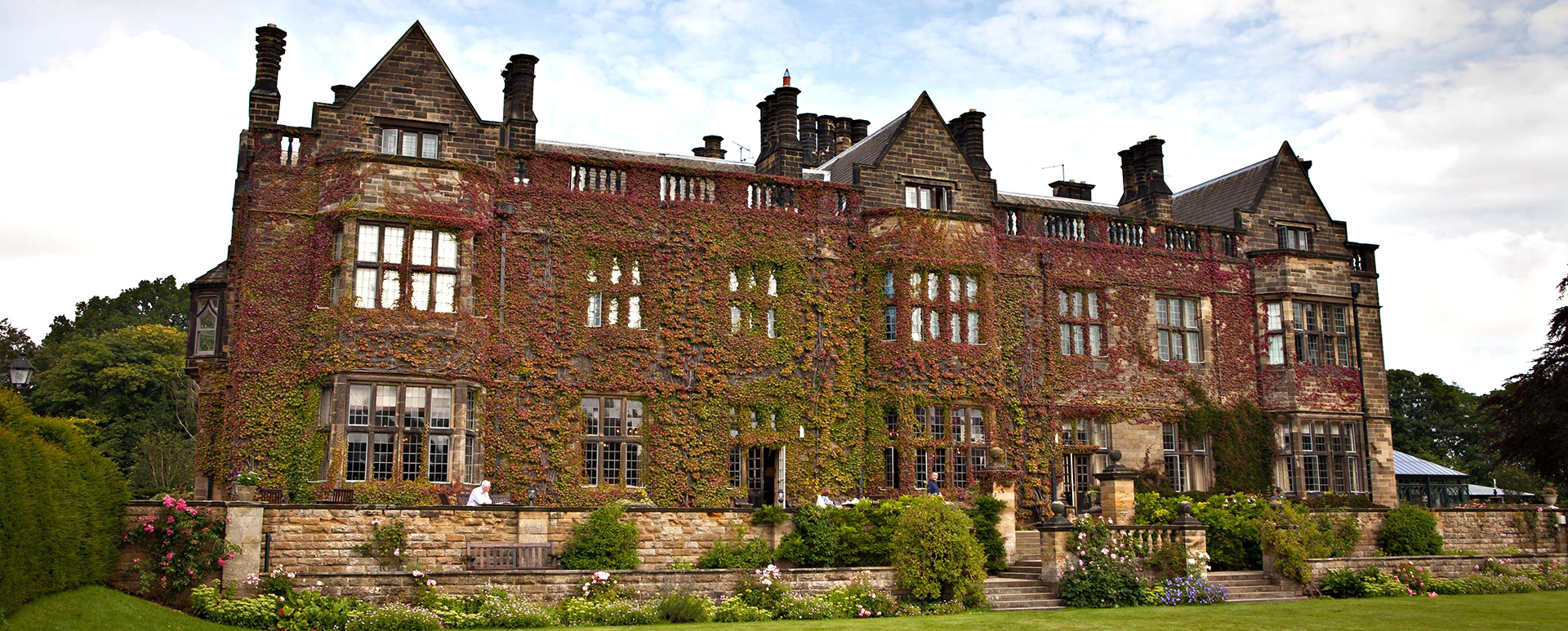 Book direct for the best deals
Book directly through our website and receive £10 credit to spend during your stay, when you book our 'best available rate'. Your £10 credit will be waiting for you at check in and can be redeemed against almost anything you choose during your stay with us. What about a pre dinner drink? Or perhaps you'd prefer to put it towards a pampering treat in our Revival Zone. The choice is yours.
Take a welcome break and enjoy leisurely days out within our beautiful coastal and moorland location.
Whether you're looking to enjoy some time away to explore the great outdoors or if you'd prefer a cosy relaxing break to recharge your batteries, Gisborough Hall, with its peaceful location and wide open spaces, is the perfect place for a break away.
Relax with us from £555 per room including dinner, bed and breakfast for a 3-night stay.
To book now please call 01287 611500
or e-mail welcome@gisborough-hall.com
On the edge of the North York Moors, Gisborough Hall is a four star country house 'home away from home'. For business, leisure, weddings and special occasions, discover our charming Victorian country house hotel where a warm welcome awaits you.
Summer at Gisborough Hall
Spring at Gisborough Hall
Autumn at Gisborough Hall
Winter at Gisborough Hall
Chaloner's, award-winning restaurant
The Drawing Room, a place to relax
'Raid The Safe' for after dinner drinks
The Revival Zone treatment rooms